"The Benefits You Need Today to Protect You Tomorrow!"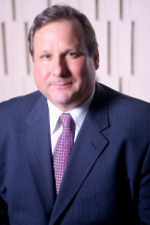 JLS Insurance provides corporate benefits for a broad range of companies with 5 to 500 employees.
As experts in the individual life and group benefits field, we have extensive knowledge in all aspects of the commercial insurance industry including group health, life, disability, retirement and senior Medicare planning.
Understanding how different types of insurance needs to coordinated and how they need to complement each other is critical to maintaining and attracting a quality workforce in a cost effective manner. With a focus on employer group sponsored plans, we aid clients in establishing effective budgets which provide the proper protection.
With the U.S. government's increasing involvement in the administration of healthcare and changing regulations under ACA (Obama Care), it is important to protect your company from fines and maintain compliance under the new laws. The new law will affect current plans and future renewals. We can offer the professional guidance to protect your company and understand the changing insurance landscape. Having the best source of information will be the key to protecting your company from fines and maintaining compliance under the new laws. Medicare benefits can also be confusing for many seniors. We pride ourselves in our ability to help our most senior clients with Medicare supplements and qualified drug plans. These have become a major concern for many of our clients when they transition from full time business ownership to retirement status.
We provide the following types of Insurance coverage:
Group Health, Life and Dental coverage
Individual and Group Disability short-term and long-term coverage
Voluntary Benefits: (e.g., AFLAC)
Travel Accident protection
Medicare Coverage
Please contact us to discuss the options available to most efficiently and effectively to protect your workforce.